Lourdes (France), March 27th, 2022, First 2022 World Cup for the VVRacing Academy !
After a lot of work in the winter, some early racing in Portugal (Tarouca) and France (Lourdes), our athletes were ready to fight at the first 2022 MTB DHIO World Cup.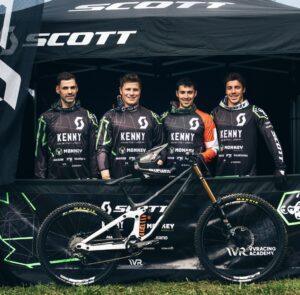 Four of our athletes were present, Louis Gaillet, Johan Garcin, Marc Cabirou and Yannick Baechler. Our youngest Vincent Jouvenal was also there and took that week as a learning exercise. Unfortunately, Vicky Clavel and Eliott Vallon, injured at preparation races, had to stay at home.
The week went pretty well with excellent team spirit, serious work on the track and good mutual support.
The track was very « Frenchy », rocks gardens, off-cambers, jumps, and very fast technical parts.
Louis is close to qualifying, as is Yannick, who crashed heavily the day before. Marc was clearly in the game at the first two splits before crashing in third section!
Finally, Johan Garcin did a very solid qualification, unfortunately a big mistake in the final run did not allow him to do better than 46th. (Not too bad anyway !)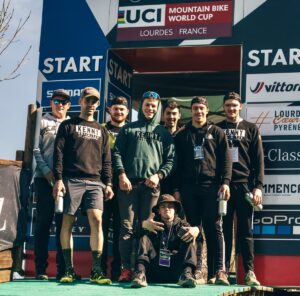 It was also the first time that we presented our SCOTT Gambler in final configuration, equipped with Fox suspension, CrankBrothers products, Shimano transmission and Maxxis tires.
Not to mention the beautiful race kits made by Kenny and our new Bluegrass helmets. Also a large and well-equipped paddock with beautiful sets and equipment by Monkey Products.
You may have been able to follow this World Cup from the inside through our social networks, posts and stories. Our subscription numbers did explose !
The stories are still available on this link
Hard to come back to reality after such a week. We are all looking forward to meet again in Fort William for the second round of the World Cup on May 22.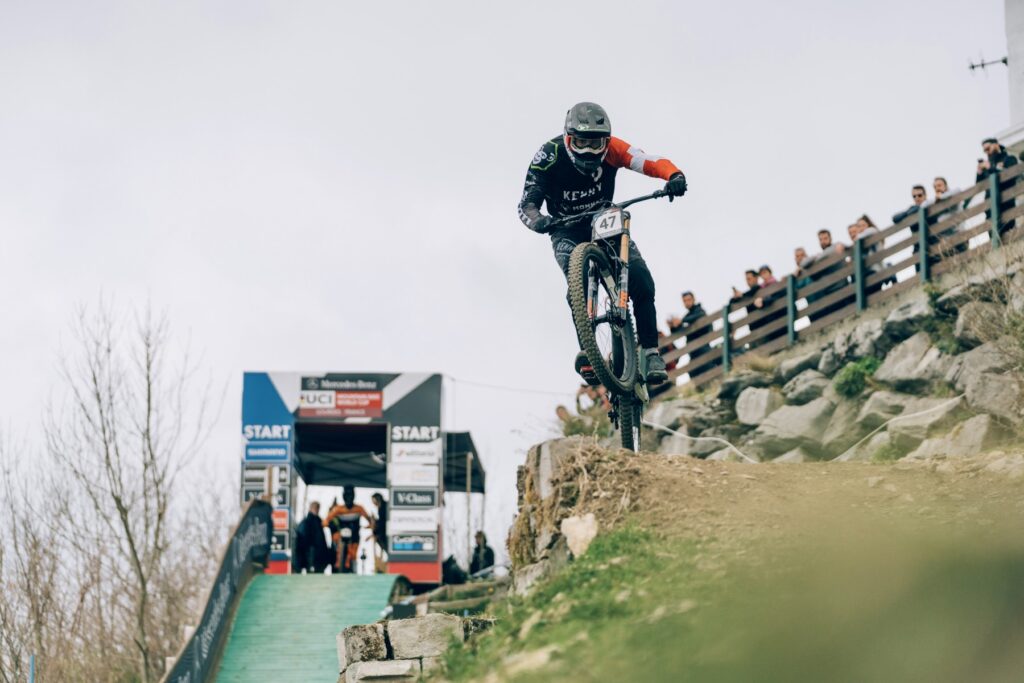 You can find pictures of the week here : https://www.dropbox.com/sh/vv1o0gj96awihyr/AAAmcsPsRZoqp1hkCjP6Naela
— Feel free to use them as you wish — 
Web : https://vvracing-academy.com/
Instagram : https://instagram.com/vvr.academy/
Facebook : https://www.facebook.com/VVR.academy